Glacier Hotel & Spa
Glacier Hotel & Spa Pokhara is a contemporary hotel situated in the heart of Pokhara, Nepal, just a short walk away from Fewa Lake. With its striking natural stone design, the hotel offers luxury boutique accommodation and is known for its exceptional customer service and hospitality.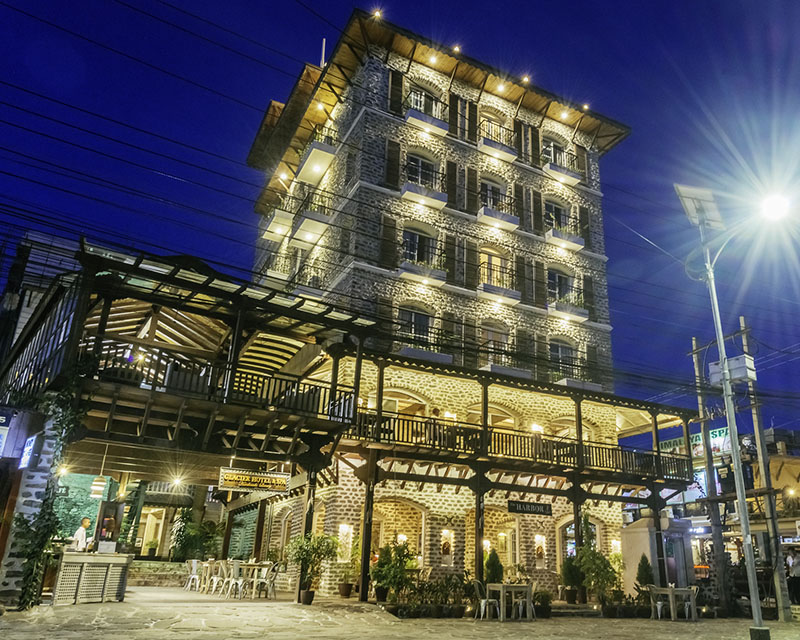 The hotel features 45 rooms and suites, all elegantly furnished and designed to provide guests with a natural and comfortable atmosphere. Guests can enjoy breathtaking views of the Annapurna and Dhaulagiri ranges, Phewa Lake, and the Raniban forest from their rooms.
Glacier Hotel Pokhara also boasts a fine dining restaurant, The Harbor, where guests can enjoy candlelit dinners and a range of local and international cuisines. The Waves Bar offers a selection of drinks, while the Fountain Cafe provides locally brewed coffee and pastries.
The hotel provides various recreational facilities, including a spa and fitness center, where guests can relax and rejuvenate. The rooftop terrace offers panoramic views of the surrounding mountains and city.
The staff at Glacier Hotel Pokhara is friendly and attentive, ensuring that guests have a comfortable and enjoyable stay. With easy access to the natural beauty and attractions of the region, Glacier Hotel Pokhara is an excellent choice for travelers looking for a modern and luxurious stay in Pokhara.
---
Glacier Hotel, Gaurighat, Lakeside, Pokhara, Nepal. Telehone 977-61-453722 & 453164, Cell: +977-9851071792