Zip Line Pokhara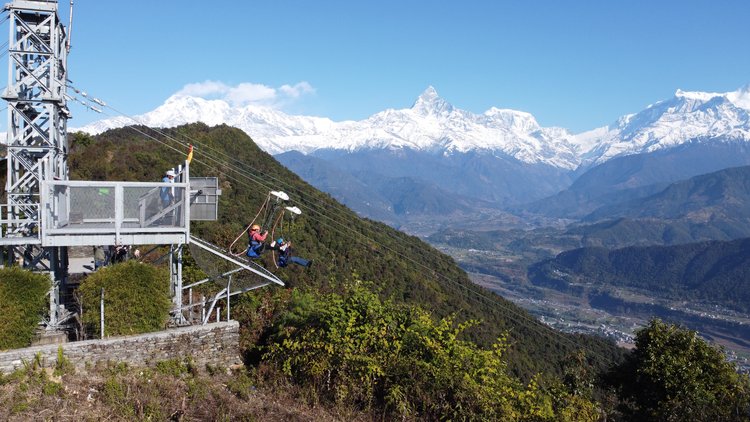 The Pokhara Zip Flyer starts from Sarangkot, a hilltop location known for its stunning sunrise views over the Annapurna mountain range. Participants are first driven to Sarangkot, and from there, they take a short hike to the launch site. The zip line is about 1.8 kilometers (approximately 1.1 miles) long and has an incline of 56 degrees, providing an exhilarating ride down to the landing zone in Hemja, near the Tibetan refugee camp.
During the ride, adventurers can reach speeds of up to 100 miles per hour (160 kilometers per hour), making it one of the fastest and steepest zip lines globally. The experience offers breathtaking views of the surrounding mountains, including Machhapuchhre (Fishtail) and the Annapurna range.
A company call High Ground Adventures Nepal Pvt Ltd is operating from Sarangkot Pokhara.