Dahlia Boutique Hotel
The Dahlia Boutique Hotel Lakeside is a luxurious hotel located on the way to New Pokhara Lodge  street 3 Lakeside Pokhara, Nepal. This stunning hotel is a haven for those seeking a serene and relaxing getaway amidst the natural beauty of Nepal.
The hotel boasts 42 beautifully designed rooms, each exquisitely decorated with a modern yet rustic flair. The rooms are spacious and equipped with all the modern amenities you need for a comfortable stay. From air conditioning and flat-screen TVs to complimentary Wi-Fi and 24-hour room service, the Dahlia Boutique Hotel Lakeside has everything you need to make your stay a comfortable one.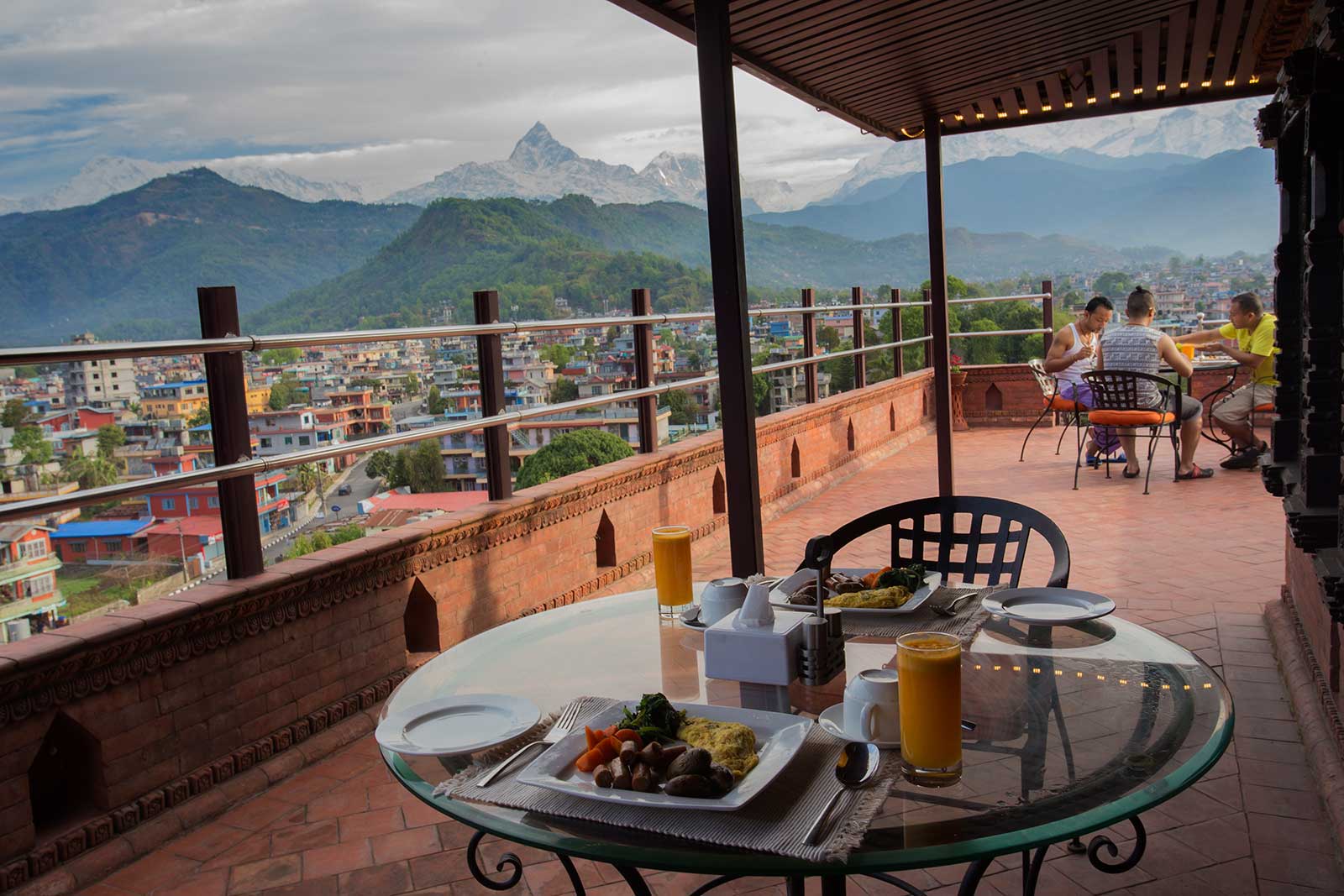 The hotel's facilities are equally impressive, with a range of amenities designed to cater to your every need. The hotel features an outdoor rooftop swimming pool, a fitness center, and a spa where guests can indulge in a range of treatments to rejuvenate their body and mind. The hotel also has a rooftop restaurant where guests can enjoy stunning views of Lake Phewa while sampling delicious local and international cuisine.
The Dahlia Boutique Hotel Lakeside is also an excellent choice for business travelers. The hotel has a range of meeting and conference rooms equipped with state-of-the-art audiovisual equipment, making it an ideal venue for corporate events, seminars, and conferences.
What sets the Dahlia Boutique Hotel Lakeside apart from other hotels is its commitment to sustainability. The hotel has implemented a range of eco-friendly measures, including the use of solar power and a rainwater harvesting system. The hotel also promotes responsible tourism and works closely with local communities to ensure that its operations have a positive impact on the environment and the local community.
Overall we can says the Dahlia Boutique Hotel Lakeside is a beautiful and luxurious hotel that offers an unforgettable experience for its guests. Whether you're looking to relax and unwind, conduct business, or explore the natural beauty of Nepal, the Dahlia Boutique Hotel Lakeside is the perfect choice for your next stay.